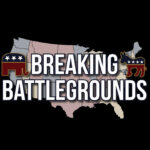 Sam Stone and Chuck Warren are joined by Dr. Kelly Victory. Kelly Victory, MD, is a board-certified trauma and emergency specialist with over 15 years of clinical experience. She served as CMO for Whole Health Management, delivering on-site healthcare services for Fortune 500 companies. Dr Victory is an expert in disaster preparedness and the medical management of mass casualties. She is a member of the National Preparedness Leadership Initiative, a combined effort of Harvard School of Public Health and the Kennedy School of Government to develop meta-leaders for national disaster preparedness and response. She has worked closely with officials from Homeland Security, the US Department of Health and Human Services, the Federal Emergency Management Agency, and multiple branches of the military.
As the COVID-19 pandemic continues to spread across the globe, the importance of accurate and reliable information about the virus has never been greater. One of the leading experts in this field is Dr. Kelly Victory, a medical doctor with years of experience in infectious disease and public health.
Advocating for Vaccines
Dr. Victory has been working to dispel myths and misinformation about the safety and effectiveness of COVID-19 vaccines.
She has been encouraging people to get vaccinated to protect themselves and their communities.
Dr. Victory has emphasized that getting vaccinated is one of the most important things people can do to combat the pandemic.
Emphasizing the Importance of Non-Pharmaceutical Interventions (NPIs)
Dr. Victory has been a strong advocate for the use of NPIs such as mask-wearing, physical distancing, and hand hygiene.
She has emphasized the importance of these measures, particularly in the early stages of the pandemic, when there were limited medical treatments available.
NPIs can help to slow the spread of the virus and protect vulnerable populations.
Conducting Research and Data Analysis
Dr. Victory has been actively involved in research and data analysis related to COVID-19.
She has been working with a team of scientists and public health experts to study the spread of the virus and identify risk factors for severe illness and death.
This research is helping to inform public health policies and guidelines.
Dr. Kelly Victory has been a vital voice in the fight against COVID-19. Her expertise and dedication have played a critical role in helping to slow the spread of the virus and to protect the public's health. By staying informed and following the guidance of experts like Dr. Victory, we can all do our part to mitigate the impact of the pandemic.
#FactsNotFear