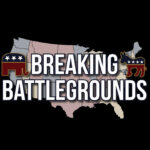 Welcome to this week's episode of Breaking Battlegrounds! First on the show is Congressman Alex Mooney, Representative from West Virginia's 2nd Congressional District. He'll be diving into pressing topics such as federal spending, the looming specter of a government shutdown, and the pivotal Senate race in West Virginia. Stay tuned as we unravel why this race carries not just statewide significance but also national importance.
In our second segment, we welcome back friend of the show, Alexander Raikin. With a focus on medical ethics and a keen eye for statistics, Alexander delves into his latest research, featured in the National Review, titled 'The End of Medicine: How death care replaced health care.' He exposes the proliferation of euthanasia within healthcare facilities in Australia and Canada with reports of silencing whistleblowers, inappropriate discussions about sedating a patient into euthanasia, and the expansion of Medical Assistance in Dying (MAID) to vulnerable populations, including the homeless and children, particularly Indigenous children.
Our final guest of the show is Ken LaCorte where he joins to discuss Lachlan Murdoch, soon to be the new chairman of Fox News.
Stay tuned for Kiley's Corner, where Kiley Kipper serves up the week's most intriguing stories. In this episode, Kiley delves into the recent controversy surrounding Dave Portnoy, the President of Barstool Sports, who exposed a Washington Post food critic's eyebrow-raising practices. Uncovering the critic's efforts to engage sponsors by making claims of misogyny and racism, Kiley discusses the implications for journalistic integrity and ethics. She also dives into the gripping Karen Read murder case, where Read faces charges of murdering her Boston police officer boyfriend, all while asserting her innocence amidst allegations of framing.
ABOUT OUR GUESTS
Congressman Alex X. Mooney and his wife, Dr. Grace Mooney, live in Charles Town in Jefferson County with their three children. The son of a Cuban refugee and Vietnam veteran, Alex grew up with a deep sense of appreciation for the American ideals of individual freedom and personal responsibility.
Alex's mother, Lala (Suarez) Mooney, was born and raised in Fidel Castro's Cuba, where she was thrown into jail for seven weeks for opposing Castro's communist regime. When she was 20, Lala escaped Cuba and fled to America to restart her life.
Alex's father, Vincent, was sent to Vietnam when Lala was expecting their first child. He served as an Engineering Captain and was awarded the Bronze Star.
Listening to his parents' inspiring stories, Alex knew from a young age that he wanted to spend his life fighting for the American ideals set forth by our Founding Fathers.
Alex played football and rugby at Dartmouth College, where he graduated in 1993 with a major in Philosophy.
Alex was first elected to Congress in 2014 and re-elected in 2016 and 2018. He is a principled conservative fighting for lower taxes and less government regulations on businesses to create more jobs in America.
Alex believes in the American values of hard work, faith, and freedom that have made our country great. With a proven record of fighting for conservative values, Alex is working to defend traditional values, protect the Second Amendment and promote respect for all human life.
Congressman Mooney serves on the House Financial Services Committee which oversees some of the most important economic issues facing West Virginia, such as our banking, insurance, housing and investment policies.
Alexander Raikin is a freelance journalist and a writer interested in medical ethics and bad statistics. His writings have been published in City Journal and The New Atlantis. Alexander is also a research fellow with Do No Harm. He can be found on Twitter at @AlexanderRaikin 
Ken LaCorte is Host of Elephants In Rooms and Former Fox News behind-the-scenes. He writes on Substack about censorship, media manipulation, and honest insight for people curious about how the world works.