Podcast storytelling has the potential to be just as captivating as a good novel. Although the format is not new, podcasts' popularity has resulted in improved quality, sound design, journalism, and even criminal solving. In the world of documentary podcasts, there is absolutely something for everyone. It is just as private and personable as good radio once was.
These podcasts use a highly produced, polished style that feels like a documentary film to present authentic stories using music, numerous interviews, and precise editing. They require the most effort and time to produce as podcasts. There are many, but only a few may be considered the best. Check out some of the top documentary podcasts on the list below.
Best Documentary Podcasts
Documentary podcasts are a type of podcast that uses background music and a compelling narrative style to tell true stories. The topics can vary from well-known figures to historical events or simple stories from our daily lives. Some of the better ones are included in the list of the top 25 documentary podcasts 2023 below.
1. I Am Not A Monster - Best Investigation Documentary Podcast
British investigative journalist and director Josh Baker's one of the best award-winning documentary podcasts, I Am Not A Monster, explores the alleged ISIS recruitment of American Sam Sally (also known as Sam Elhassani). It all began with a video showing her 10-year-old son receiving instruction on putting together and executing a suicide bombing. Why did she decide to do this? Why did she capture that of her son? To look into and get answers to these problems, Josh risked his life by traveling to Syria and Iraq.
2. The New Yorker: The Political Scene
The best audio documentary, the Political Scene, is a must-list for those interested in politics. Hosted by experts from The New Yorker, it provides insightful discussions about important political events. The concise format and easy-to-understand explanations make it accessible and informative.
3. Catch And Kill - Best Documentary Podcast about Media and Power
The gripping 10-episode series by Ronan Farrow is a companion to his best-selling book on Harvey Weinstein. You'll get the background information on Farrow's outstanding reporting on the events that sparked the Me Too Movement. Igor Ostrovskiy from Black Cube, tasked with spying on Farrow on behalf of Weinstein, is featured in the opening episode in a tense interrogation.
The interviews with sexual assault survivors Ambra Gutierrez and Rose McGowan are honest and unedited. His longtime TV producer Rich McHugh will also be speaking. He left NBC because of how they handled sexual assault reports. Because of Farrow's informal and approachable interviewing manner, even complicated issues are bearable. The dark aspect of media and power is extensively explored in Catch and Kill.
4. "Revolutions" by The British Museum
"Revolutions" takes us on a journey through history's most significant revolutions, from the American Revolution to the Haitian Revolution. Combining expert insights and engaging storytelling, this podcast comprehensively explains pivotal moments in human history. This best audio documentary list also holds the name of this podcast.
5. Untold Legends: Ora - Best Sports Documentary Podcast
One of the greatest sports stars the United States has ever seen was and still is Ora Washington. By the time she retired, she had played 12 years of unbeaten tennis, won 201 awards in both sports, and dominated the world of Black women's tennis, which was separated in the 1920s and 1930s. She also built a name for herself as a standout basketball player.
However, due in large part to the racial, gender, and class barriers Ora Washington encountered during her career, relatively few people are aware of the great legacy she has left behind.
Renee Montgomery, a basketball player for the United States, aims to change that in this brand-new seven-part series (with a bonus eighth episode). Montgomery will allow listeners to learn more about Washington and everything she stood for by shedding light on Washington's career, including both her extraordinary accomplishments and her challenges. Montgomery will also draw comparisons between Washington's experiences and her own.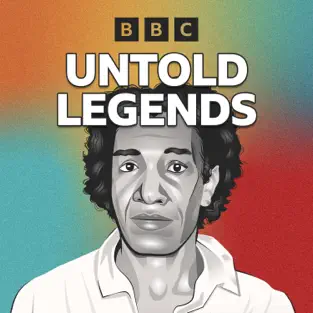 "The Habitat" offers a unique twist on the documentary format by simulating life on Mars. It follows six individuals living in isolation for a year as part of a NASA experiment. This experience helps us look at space exploration's challenges and possibilities.
7. The Agent – Imperative Entertainment Documentary Podcast
One of the best documentary podcasts, The Agent, is based on the accurate account of Jack Barsky, the Cold War-era KGB sleeper agent who had survived the longest. His goal was to live in the US under a false name as one of a select group of undercover Soviet agents known as "illegals." After serving as a KGB spy in the United States for ten years, Jack Barsky's job was about to be completed at the end of 1988.
The Agent was developed by Jason Hoch and is a work of Imperative Entertainment and Windjoy. There are 12 episodes total, and fresh episodes air every Monday.
Hosted by the talented Mike Duncan, this podcast hunts deep into the rise and fall of the Roman Empire. Its engaging narrative style and thorough research offer a fascinating journey through ancient history. "The History of Rome" is the best audio documentary in which you engage yourself with the history, which increases your knowledge about Rome.
9. Gangster Capitalism - Best Documentary Podcast on Corruption
Corporate corruption in America is revealed in two breathtaking seasons. First, host and journalist Andrew Janks walk us through the college admissions scandal known as Operation Varsity Blues. It is made even more eye-opening by audio and transcripts of wealthy and famous people (Felicity Huffman, Lori Loughlin). The show also examines how the wealthy can buy their way into and out of anything and racial inequalities in college admissions.
The NRA's corruption and the civil war centered on President Wayne LaPierre are topics covered in Season 2. Jenks explains their complex and controversial partnership with Ackerman McQueen, their longtime advertising agency. They were the designers of the organization's transformation from a collection of gun enthusiasts to political power. The allegations of fraud, deceit, sexual harassment, and lawsuits are beyond mind-blowing. Season 3 will battle Liberty University and Jerry Falwell Jr. this spring.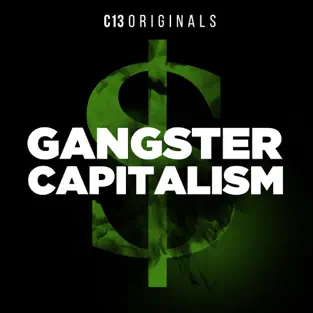 "Criminal" is a consistent favourite for fans of true crime storytelling. Each episode explores a different crime story, often from lesser-known angles, making for unexpected narratives. The Criminal is also considered the best audio documentary that reveals people's crimes in the shape of a story.
11. The Trojan Horse Affair - Best Inquiry Documentary Podcast
A letter was delivered to Birmingham City Council in 2014. The letter, received by an unnamed whistleblower, described a plot by Islamic extremists known as Operation Trojan Horse to infiltrate the city's schools. Eventually, it was leaked to the media, which caused a nationwide controversy. The government quickly began a series of investigations and permanently barred the accused teachers from teaching.
The only issue? Who originally wrote the letter was the most obvious question that no one had addressed. Then why?
One of the new documentary podcasts from The New York Times and Serial Productions aims to uncover the truth. To do so, investigative journalist and native of Birmingham Hamza Syed will collaborate with S-Brian Town's Reed.
The podcast narrates the tale in real-time, following Syed and Reed as they come across new information and encounter roadblocks in traditional Serial fashion. You will want to take advantage of it because it's fascinating.
12. "Serial" (2014 - Today)
"Serial" is a show that tells us real stories about bad things that happened. A lady named Sarah Koenig makes it. The first season is about a boy named Adnan and a girl named Hae. It's like a mystery story, and lots of people loved it. It started a trend for this kind of storytelling.
13. Blindspot - Best Television Documentary Podcast
Based on one of the television documentary podcasts, "Road to 9/11" from The HISTORY® Channel, Blindspot is anchored by WNYC reporter Jim O'Grady. It has two seasons: "Tulsa Burning" and "The Road to 9/11" (Season 2).
"The Road to 9/11" sheds light on the hidden, ten-year period before the 2001 terrorist attacks, which included missed opportunities, bungled leads, and bureaucratic inertia. Jim O'Grady has examined interviews with security professionals, FBI agents, senior authorities, and other individuals who had direct personal contact with the terrorists.
"Tulsa Burning" introduces listeners to 1921's bustling Greenwood District, often known as "Black Wall Street," where white extremists destroyed it with the support of law police.
There was a racial massacre in Tulsa on May 31 and June 1, 1921. Through the accounts of the neighborhood's survivors and descendants, host KalaLea tells the story.
14. Radiolab" (2002 - Today):
"Radiolab" is like a show that's fun to listen to. Jad and Robert discuss many things like science, people, and cool ideas. They use sound and music to make it exciting. People all around the world love this show.
15. Dolly Parton's America - Best Culture Exploring Documentary Podcast
Everyone adores Dolly, regardless of ethnicity, religion, political views, sexual orientation, or living in an urban or rural area. WNYC's Jad Abumrad and Shima Oliaee investigate the causes. Parton has always been vocal in her lyrics, although she has generally backed away from politics and social issues. You only need to listen to hear about everything from teen pregnancies to women working. The most heartfelt exchanges occur between Parton and Dr. Naji Abumrad, the father of host Jad. He served as her longstanding doctor and friend and the source of inspiration for this novel. The interview shows how anybody can relate to the concept of Dolly's Tennessee Mountain Home, from Lebanon to Tennessee. In Dolly Parton's America, racial and gender inequality is addressed as celebrity culture and all things Parton.
16. "The Moth" (1997 - Today):
"The Moth" is a bit different. It's like a show where regular people share their own stories. Some stories are funny, and some are sad. But they're all real, and that makes them special. It's like sitting with friends and hearing their adventures. This is the best documentary podcast show to listen to for personal growth.
17. Harsh Reality: The Story Of Miriam Rivera - Best Wondery Documentary Podcast
Reality TV dominated the 2000s, from Big Brother's chaos to Pop Idol's spectacle. There was one title that created a stir for all the wrong reasons, though, among the drama and duplicity of these bigger shows: There is Something About Miriam.
The show, filmed in an opulent Ibiza mansion, followed six men as they vied for monetary prizes and the chance to win the heart of Mexican beauty Miriam Rivera, 21, as they challenged for the prize money. But the series had a "secret" at its core: Miriam was transgender, and none of the guys would find out until Miriam picked one of them to travel on the vacation of a lifetime and win £10,000.
One of the documentary true crime podcasts is returning to the exploitative and brutal idea 15 years after the Sky show aired. The series, which is hosted by Trace Lysette, a close friend of Miriam's before her death in 2019, takes listeners through the show's development by using interviews with the contestants, producers, and people who knew and adored Miriam to provide a picture of what happened before, during, and after the show aired.
Harsh Reality reminds us of the horrifying abuse trans individuals received just two decades ago and is just as riveting, frightening, and upsetting as you would expect.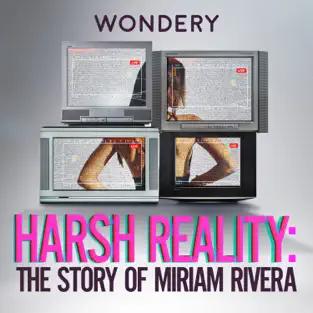 18. Invisibilia (2015 - 2020):
"Invisibilia" is a show that tries to explain things we can't see, like why we feel certain ways or why we act in strange ways. Three ladies named Lulu, Hanna, and Alix tell these stories. It helps us understand our feelings better.
19. Fallen Angel - Best Exploring Documentary Podcast
Victoria's Secret is one of the most famous companies in the world, and its secrets are the subject of one of the documentary podcasts Fallen Angel. The documentary podcasts apple looks into the brand's beginnings, its nearly 40 years of cultural influence on Americans, and its dramatic ascent and fall. Women who saw what occurred behind the scenes are the ones who tell the story. Watch to learn how the lingerie retailer reached the pinnacle of women's fashion and how its downfall has left the company's future in doubt. Vanessa Grigoriadis and Justine Harman are co-hosts of the podcast, which was created by Campside Media and C13Originals, a Cadence13 studio.
"S-Town" is a story about a small town in Alabama. It's about a man named John, who is a bit different. The story starts as a mystery but turns into something much bigger. It helps us see the life of people in a small town.
21. Planet Earth II (2016) - Journey into the Natural World
"Planet Earth II," narrated by the legendary Sir David Attenborough, is a breathtaking top documentary exploration of our planet's natural wonders. From the vibrant cities of penguins to the treacherous habitats of snow leopards, this documentary series takes viewers on a visually stunning journey through Earth's diverse ecosystems.
22. Won't You Be My Neighbour? (2018) - The Man Who Taught Us to Love
Fred Rogers, the beloved host of "Mister Rogers' Neighborhood," comes to life in "Won't You Be My Neighbour?" This heartwarming documentary reminds us of the power of kindness and empathy, making it a must-watch for all ages.
23. The Act of Killing (2012) - A Haunting Exploration of Humanity's Dark Side
"The Act of Killing " is a chilling and surreal documentary sorted as the top documentary that delves into the Indonesian mass killings of 1965-66. The film's unique approach, where perpetrators reenact their crimes, provides a harrowing look into the darkest corners of the human psyche.
24. Blackfish (2013) - Captivity's Impact on Sea Creature
"Blackfish" exposes the harsh realities of keeping killer whales in captivity, focusing on the tragic story of Tilikum. This documentary sparked a global conversation about the ethics of marine mammal entertainment and the need for conservation.
25. Jiro Dreams of Sushi (2011) - Pursuit of Culinary Excellence
"Jiro Dreams of Sushi" is a culinary masterpiece introducing viewers to Jiro Ono, an 85-year-old sushi master in Tokyo. His relentless pursuit of perfection in the art of sushi-making is both inspiring and humbling.
However, watching documentary podcasts is one of many approaches to appreciating this fascinating content. Although celebrity interviews and host-led conversations are frequently associated with podcasts, a wide variety of excellent documentary and investigative podcasts use the medium to offer engaging, frequently untold stories.