Nowadays there are so many people that are interested in political podcasts so they can stay up to date and learn all about current affairs because listening to political podcasts has become a new way to learn and know all about what is happening. With the growing interest of people, so many podcasters are making podcasts on political topics. But here in this article, we have collected the 25 best political podcasts to listen to that will give you all the information to stay updated.
Political podcasts will give you insights about the analysis, latest news, and expert commentary engagingly and conveniently. These political podcasts are hosted by industry experts like political scientists, policymakers, journalists, current affairs, and many other political topics to give their perspectives on political matters. So no matter if you are a die-hard fan of politics, you are just starting. There is a podcast available for everyone.
How to find the right political podcast?
Sometimes choosing the right political podcast can become daunting because it is not easy to choose with so many podcasts available. So here are things that you need to consider before choosing a political podcast.
The first thing is to determine your interest in what kind of podcast you want to listen to, like if you are interested in listening to news that is delivered with facts or is looking for a communicative approach, learn about the political concepts or current events. Choosing the best podcast is all about your interest, so to check where your interest lies, you need to listen to different podcasts and see which podcast topic you are interested in.
25 Best Political Podcasts to Listen to
Here we have listed the 25 best podcasts to listen to in 2023 that you should go through to find the best podcast for yourself.
1. The Rachel Maddow Show
The Rachel Maddow Show is a political podcast hosted by a talented host and MSNBC analyst, Rachel Medo, who talks about US politics with an analytical approach. This podcast revolves around the hearing of 6 January by going in-depth to extract as much information as and break down the topic to explain the capital riots and what's happening around 6 January. This podcast is one of the best political podcasts because it provides legal insights and fresh political views by analyzing current situations.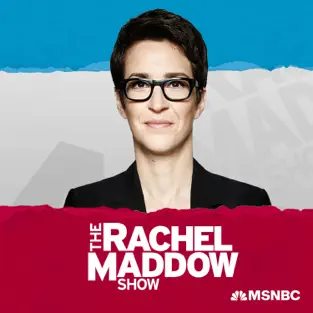 The pod Save America is one of the most famous political podcasts hosted by the former staffers of Barack Obama, Jon Favreau, Daniel Pfeiffer, Jon Lovett, and Tommy Vietor. They invite famous political leaders like Hillary Clinton, Joe Biden, and Obama himself get insights and their perspectives on different political topics. This podcast presents a unique perspective analysis of political events, stories, and recent news. The unique perspective of this podcast makes it a must-listen podcast to for listeners to get knowledge of the US political system.
Sabina Tavernise and Michael Barbaro host the daily podcast. There is a new episode of podcast every weekday that consists of 20 minutes. Every episode of this podcast covers different topics, stories, and the latest news around the world. The podcast gives full inside information for listeners to stay up to date on the current event and news.
4. The NPR Politics Podcast
NPR hosts the NPR politics podcast to discuss all the current events and the latest news related to the US political campaign and the Washington trail. This podcast is one of the best political podcasts because it goes beyond the facts and explains and clarifies all the political mishaps and information. The host breaks down all the information in simple and easy ways, so all the listeners can understand. If you want to stay up to date with the latest US political news, this podcast is a must-listen for you to understand current events more clearly.
5. Fast Politics with Molly Jong-Fast
Fast Politics with Molly Jong-Fast is a political podcast that uses comedy to address political news and different political issues. Molly Jong-Fast is a talented author and host who gets straight to the topic to learn all the insights. The podcast breaks down complex political issues by asking real questions and getting real answers so that all the topics are addressed clearly. There are three episodes of this podcast per week where the author and host come up with a new topic and discuss the world's leading political thinkers.
The Left, right, and Centre podcast is a hub of meaningful political discussions that consider different people's points of view. The podcast is hosted by David Green, who talks about the major political events from trials to elections. He covers all the topics like the right-wing, voices of the left-leaning, and the middle-of-the-road voters. In addition, there are political debates and insights from industry experts that give information to listeners. One thing which makes it one of the best political podcasts is that it includes different perspectives and provides a civilized and fair political debate from all parties.
7. FiveThirtyEight Politics
Are you looking to know more about the US political Arena? Then FiveThirtyEight Politics is your go-to podcast because this podcast is rich with details and information about the latest news of US politics. The podcast is hosted by Nate Silver, who covers game-changing topics about recent political news and affairs. This podcast is a great source of information for hot topics discussing US politics, including legal proceedings, election news, and stories for listeners to stay up-to-date.
8. Breaking Points with Krystal and Saagar
Breaking Point is one of the best political podcasts because of its host, Krystal Ball and Sagar Enjeti, who use a fearless approach to discuss any podcast and follow the anti-establishment approach by gaining the support of thousands of listeners by fearlessly questioning the major events and political forces. Every episode of this podcast is more interesting, where the hosts comes up with a new topic on recent developments around the world, and asks questions you will not hear from anyone else.
9. The President's Daily Brief
The daily brief podcast is hosted by former CIA operations officer Bryan Dean Wright who discusses all the important issues that the United States faces. Every episode of this podcast comes up with an interesting topic in which the host addresses the political concerns affecting the people of America and offers a unique perspective to break down the complex issues so listeners can understand them easily.
Democracy Now audio for the class is hosted by Amy Goodman and Joan Gonzalis to provide the headlines on Global News. This podcast is designed to do in-depth research, interviews, and investigative political reports. The podcast is independent and does not depend on any ads or political funding, making it one of the best podcasts that share the true news about politics for your listeners in the US and worldwide. One thing which makes this podcast must listen to is its complete independence and honest approach to breaking down complex political issues.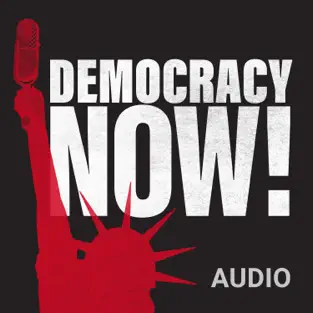 The In Thick podcast is famous for its approach to focusing on missing topics that are not discussed in the mainstream media. The host of this podcast is bold and does not fear to start conversations and questions about complex topics, which include identity, race, politics, and culture. In this podcast, several experts and guests are invited from industry experts to give their fresh perspectives and valuable information for users on the complex issues that are not discussed openly in our society. So if you love controversial discussions and complex topics, this podcast is for you.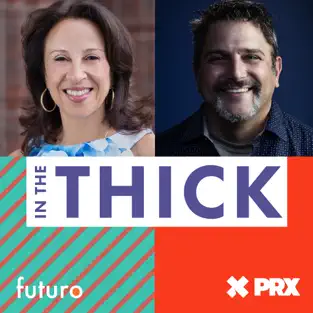 Are you looking for political news, sparking a conversation that will Blow your mind? Then you need to get lost in the World of Weeds podcast. The podcast is hosted by Jonquilyn Hill, who discusses important issues which raise the situation to policy change. The podcast discusses the topics of Healthcare services, housing affordability, immigration policy, and many other related topics that cover everything which affects the landscape of politics right now.
13. Off Topic On Politics
If you are into politics and looking for a fun, entertaining podcast for your playlist, then you do not have to look further because the off-topic on politics will be your go-to podcast hosted by a group of commentators who look into the challenges, issues, and famous political personalities who shaped the politics of America. But one thing which sets this podcast apart is the ability of the host to tackle serious issues with humor and light conversations. The host also invites guests to interview them and have a lively debate on current events that are going on.
14. The Problem with Jon Stewart
The problem with Jon Stewart is a political podcast with a comedy approach. The host covers all the latest political news in a real and comedic way So listeners can get the information with little fun and entertainment. This podcast is all about a real human approach and political conversation that discusses nuanced political topics by inviting experts and taking their interviews to provide listeners insight from different perspectives.
15. Reasons to Be Cheerful
Reason to be Care is a podcast that revolves around the idea of optimism to bring the positive aspect into political discussions. If you are interested in learning the major issues and progressive ideas, then you must listen to this podcast and get insights from the experts of political campaigners and policymakers on climate change, racial injustice, land reform, and other important political issues.
Pantsuit politics have a unique perspective of discussing things. Hosted by the talented hosts Sarah and Beth, who bring the concept of curiosity over conflict into the podcast. The podcast differs from others because instead of arguing on political issues, the host chooses to talk about the recent development of politics by inviting gas and experts to share their perspectives on it. As a result, every episode of this podcast is unique, and listeners can learn about what's happening in the world of politics from different perspectives.
17. My History Can Beat Up Your Politics
My history can beat up your politics is hosted by Bruce Carrison, who discusses points between politics and history. The host is an expert in his job and makes history alive by connecting it to current events. The topics covered in this podcast by Bruce are the history of the American Presidency, the origin of politics, International politics, and others. If you listen to this podcast, you will know that it is not just about it reading about the history but the host indulging himself and providing analysis and opinion on these topics.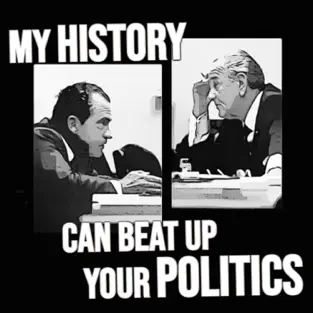 This is a humorous liberal podcast that revolves around the Mueller investigation to explore and analyze all about the dealings of Donald Trump with Russia. This podcast has almost 400 episodes that bring the perspective to solve complex political issues in a very conversational and casual tone. The show is not all about the information on the Mueller investigation, but it also covers several political topics and has segments for entertainment that attract listeners.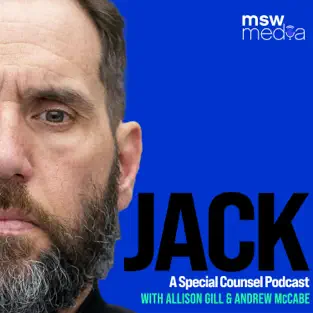 The political party is one of the best political podcasts hosted by a UK politician who gives insights about British politics. Each episode of this podcast features the interview of famous journalists, politicians commentators to give a diverse perspective on the latest development in politics. The host is skillful and makes complex conversations with a balance between challenging his guest and keeping the conversation casual and engaging. Apart from the serious discussion on the podcast, the comedy background of the host science by providing marks and observations on different things. So if you want to learn about British politics with some fun and entertainment, this podcast is perfect for you.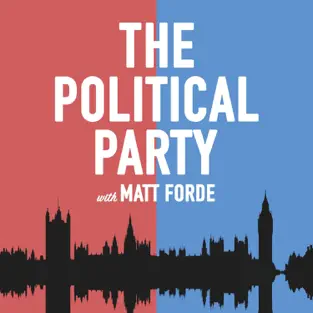 This podcast is about satirical news that explores current events and the latest news using a comedic approach. The Bugle podcast is hosted by Andy Zaltzman and Alice Fraser, who are comedians who take on current events and news with their biting commentary and witty jokes that can keep listeners entertained from the start of the podcast to the end. Every episode of this podcast is divided into little segments to cover topics like international news, politics, pop culture, and sports and to gain the perspective of different people; the host also invites industry experts and journalists to talk on issues.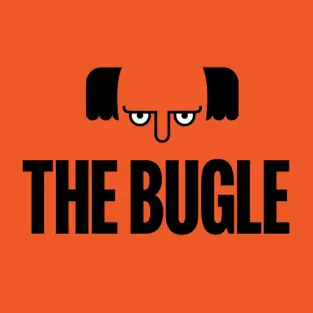 The "Can He Do That?" The podcast is for people interested in American politics. It is hosted by a national political reporter Alison Michael who explores the most complex and challenging questions the nation is facing today. One thing that you will love about this podcast while listening is that it breaks down complex and difficult topics into easy segments by doing expert analysis and giving their opinion so listeners can have a comprehensive understanding of the topics. So, if you are looking for an engaging and full-of-knowledge podcast, listen to this podcast and stay up to date on the latest political developments.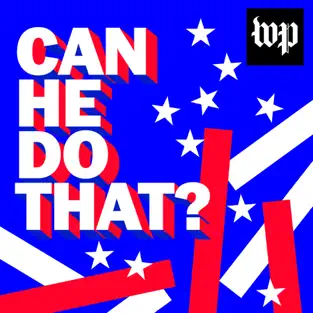 The Newsnight of BBC Emily Maitlis and Jon Sopel, an editor of BBC North America, hosts this podcast. The podcast goes in-depth on the latest development of politics in the US, analysis, and commentary on topics from congressional hearings to presidential elections. The podcast has a global perspective, which makes it different from others because It provides the listeners with unique and diverse perspectives on the politics of America. A must-listen to the podcast for everyone who wants to stay updated on the news.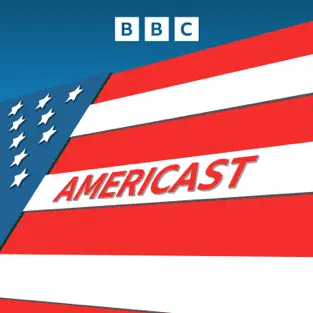 Are you looking for a podcast that provides in-depth analysis and expert commentary on the topic of life, the presidential primary, is congressional gridlock? Then listen to "inside politics" because this podcast has a lot of knowledge on these topics. Hosted by the Chief National correspondent of CNN, John King, who brings together the voices of political people from different parties to provide listeners with an understanding of the complex political issues. Every episode of this podcast is well-researched to provide insightful interviews and reporting to their listeners.
24. The Ben Ferguson Podcast
The Ben Ferguson Podcast is one of the best political podcasts hosted by Ben Ferguson, a commentator and contributive radio host. This podcast covers many topics of current events and political news. In addition, the podcast revolves around conservative values and points of view of people. Although Forguson is a poet who is not afraid to talk on difficult topics and challenge conventional wisdom or push back any prevailing perceptions, his fearlessness to discuss difficult topics makes the show refreshing and more engaging.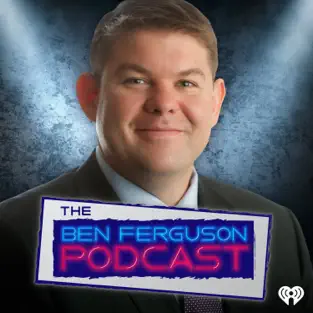 The Bully Pulpit is one of the best podcasts to explore the history of American politics. It is hosted by award-winning historian Kearns Currents, Goodwin. The podcast discusses the lives and the period of presidencies of some of the most renowned leaders of America, such as Teddy Roosevelt and Abraham Lincoln. The podcast has an engaging way of bringing history to life by offering insights into the life of these famous personalities and their tenure. If you are an enthusiast for history and looking for a podcast to learn about the people who shaped our nation, then this podcast is a must-listen for you.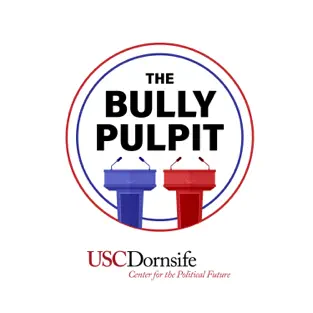 Political podcasts have become a great and easy-to-access source for people to learn all about politics and news to stay up-to-date on current events. With the vast number of political podcasts available, choosing the best podcast to listen to can be confusing. So for your ease, we have filtered the 25 best political podcasts to listen to.
Political podcasts discuss different perspectives and viewpoints. Which can help listeners to  gain a better understanding of complex political issues and see things with different perspectives and angles.
So, go through these podcasts and find the best podcast topic that you are interested in. The political podcast has engaging debates and conversations between the hosts and the industry experts who explore different political topics and share their perspectives.
Frequently Asked Questions:
Q1: What is a political podcast?
The political podcast is one of the best podcast genres, which focuses on the issues, news, and development related to politics. You can listen to political podcasts on several platforms.
Q2: Who should listen to political podcasts?
People interested in politics, current events, and news can listen to the political podcast. These podcasts give users insights and the latest news about politics so they can stay updated on anything related to politics. If you are someone who does not have time to watch the news or read the newspaper, then a political podcast can be a perfect option for you.
Q3: Are political podcasts biased?
Some podcasts may be biased toward a particular party or political ideology, but most provide a balanced view and strive not to become biased. So it is very important to understand podcasts' perspectives before listening to them.
Q4: Can political podcasts help people to stay updated?
Yes, Political podcasts offer insight into current events and help you understand other points of view. They can also provide in-depth analysis of political events and assist you in developing your viewpoints.
Q5: Where can I find political podcasts?
Political podcasts can be found on several platforms, which include Apple Podcasts, Google Podcasts, Spotify, and others platforms.