Podcasts are not just audio tapes where you listen to people about specific topics and then move on to something else. With time the influence of podcasts is becoming more powerful. There are niches like Liberal Podcasts, which have become a symbol of freedom and resistance for people.
The liberal podcasts are a great way to learn about liberalism and politics. Thousands of people are now relying on podcasts to stay updated and have a better understanding of these topics. So, for those people who love to listen to liberalism, we have gathered the best podcasts for you.
So, next time you sit at a family gathering or with your friends arguing about liberals and politics, you will have all the answers to steal the show and spread knowledge.
17+ Best Liberal Podcasts that You Must Listen
Here are the best liberal podcasts available for you that you need to hear:
The Ezra Klein Show Podcast
Ezra Klein has established himself as a new, innovative figure in America's politically progressive affairs as a political blogger, writer, and owner of the VOX opinion website. In this podcast, Klein talks with a diverse group of well-known guests to dig deeper into the specifics behind important cultural and political issues in the United States, such as racism, economics, and presidential election politics.
When interviewing guests, Klein clearly can cover the areas of expertise and get maximum insights while also bringing in his own in-depth knowledge from years spent in politics.
KCRW's Scheer Intelligence Podcast
The Scheer Intelligence is a podcast where they engage with "American Originals," people who have dedicated their whole lives to engaging in politics. This podcast is hosted by a talented journalist Robert Scheer who has established a reputation for producing compelling social and political writing for 30 years.
Therefore he is able to discuss distinctive and bold topics with their perception of politics. The topics covered in this podcast are smart and controversial that no one talks about openly.
The Slate's Trumpcast Podcast
The Slate podcast has started a Trumpcast podcast to understand the real Donald Trump. The podcast's host is Jacob Weisberg, Slate's chairman and editor-in-chief. In this podcast, Jacob invites guests from a variety of fields to talk about recent events concerning Donald Trump and his administration.
Also, to have a better understanding of recent Trump's activities and decision-making, they monitor his social media posts, speeches, and other public statements. The podcast is an excellent way to stay updated on the latest news related to Trump. 
From foreign politics to domestic issues, this podcast covers everything. Furthermore, the show features plenty of excellent guests who provide interesting perspectives on Trump and his government. 
The Problem with Jon Stewart
Do you enjoy discussing politics with a little humor? Then this is a podcast for you. Hosted by Jon Stewart, best known for "The Daily Show," is not just highly entertaining but also extremely knowledgeable.
His slogan involves dealing with political issues that are considered "too big for TV," which refers to problems that are too complex and hidden for a broadcast. These hour-long episodes will definitely give you a fun time with lots of knowledge.
The serious inquiries-only podcast is an excellent way to engage with important topics like science, philosophy, skepticism, and politics. This podcast is hosted by Thomas Smith, who invites guests from related industries to have entertaining and engaging conversations.
Serious inquiry is only a great way to learn more about liberal subjects with some fun and entertainment. So if you want to explore the topics of philosophy, science, politics, and skepticism, listen to this podcast.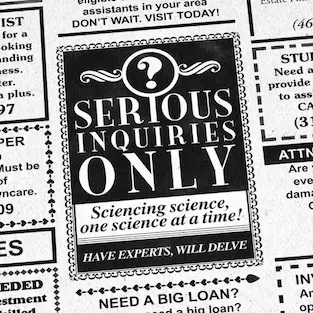 This podcast is one of the best liberal podcasts if you are looking forward to utilizing your organizational superpowers. Hosted and produced by Christiaan Verwijs and Barry Overeem, they discuss topics related to a better workplace, liberating structures, and other relevant topics.
Both hosts are admins of the Professional Scrum Master II course they created, as well as Certified Scrum Trainers for Scrum.org. They are very passionate about Liberating Structures and are active in its global community.
Moreover, they have a thorough understanding of Scrum and plenty of experience with it, which makes this podcast one of the best liberal podcasts that you need to listen to every month's first Friday.
Justice Matters with Glenn Kirschner
Justice Matters is a liberal podcast hosted by Glenn Kirschner, a judicial commentator for both NBC News and MSNBC, and a former assistant US attorney for the US Attorney's Office in Washington, DC.
Glenn uses his 30 years of work experience as a federal government prosecutor, homicide prosecutor, and Military JAG to provide analysis and insight into current legal challenges. For over thirty years, Glenn delivered evidence before judges to simplify difficult legal matters in a way that everyone can understand.
Now, in justice matters, he brings his experience to weekly episodes, applies the same methodology for analyzing today's event, and describes it in simple ways so that the audience can understand everything.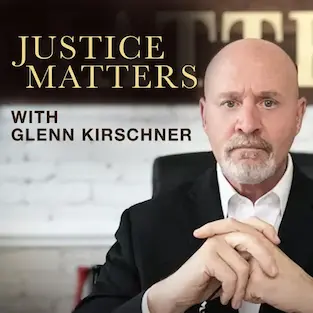 In Defence of Liberation is one of the best liberal podcasts, which is meant to help people in uniting for liberation for peoples by political schooling, knowledge, narratives, and histories. In this podcast, you will learn all about the successful and unsuccessful tales of history. Also, it covers the current situation and the active fight of liberals.
In this podcast, you build, learn, make mistakes, correct them, and other things because this podcast aims to put an end to Imperialism, Settler-Colonialism, and oppression everywhere, and no one has to struggle alone. So, Join us in the struggle of revolution for a new world.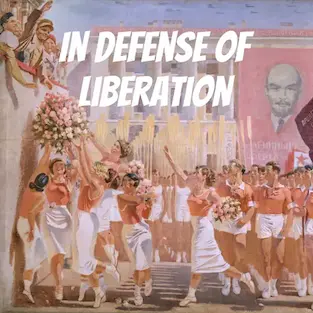 Reasons to Be Cheerful is a liberal podcast hosted by three talented hosts Ed Milliband, a British politician and the former leader of the Labour Party, and the radio host Geoff Lloyd. The podcast "Reasons to Be Cheerful" is a lot more than a podcast. It is a reminder that despite our challenges, there are still opportunities for optimism, creative solutions, and bright spots.
This podcast is one of the best liberal podcasts that you can listen to if you're interested in liberation, politics, seeking positive change, or just want to learn something new. You will learn Acceptance, positivity, and new ways to make a difference in the world could be something you discover for yourself.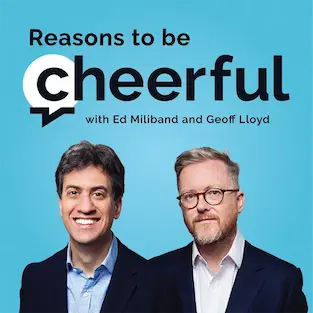 The smart British comedian and presenter Matt Forde is the host of the podcast "The Political Party." This podcast is famous because it offers an enjoyable mix of humor and open conversations with influential political figures.
Forde's skillful interviews are similar to comedy masterclasses in that they manage to get insights on difficult issues with laughter from politicians in unexpected ways. The weekly regularity of the show guarantees that it keeps up with the most recent headlines, giving it a refreshingly timely edge.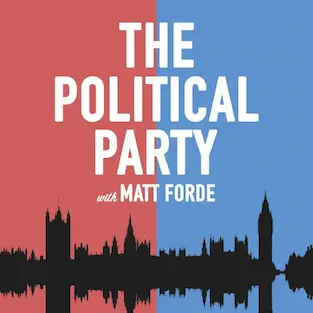 This podcast from Britain's Channel 4 is hosted by newsreader Krishnan Guru-Murphy, and every episode addresses a single concept and the way it could truly transform the world. Every episode basically focuses on a well-known guest addressing important subjects. The discussions are more lively than you might think, considering the topic.
However, Guru-Murphy excels at persuading famous people to truly give their perspectives on complex issues related to the roots of racial discrimination to be. Although it is British, it strives for worldwide subjects, and because of Channel 4's influence, it attracts visitors from around the world.
My History Can Beat Up Your Politics
This popular US podcast serves as a helpful counterbalance to our exaggerated tendency to believe that we are now living through the most important and historically unbeatable time in human history.
This liberal podcast is hosted by Bruce Carlson, who explores current challenges by finding their historical predecessors. As he aims to maintain political neutrality, his opinion on current events can occasionally be contentious but is always compelling.
Are you looking for a humorous and fun liberal podcast? Then listening to Mueller, she wrote about investigating Donald Trump's interactions with Russia which has 400 episodes. The brilliant podcast, all-female fronted 'Mueller, She Wrote,' is a symbol of the rise in resistance, which is focused on US liberal media under Trump.
This podcast is extremely entertaining; the show is still important because the former president is still at large, and several difficult inquiries into his personal life are ongoing.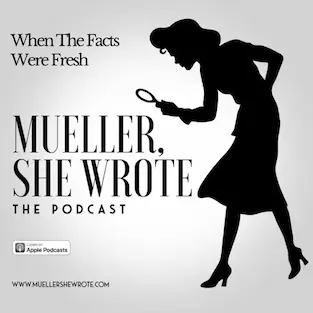 In The Al Franken Podcast, you can find a funny SNL writer, a well-known author, a top radio DJ, a Grammy-winning musician, and a former senator discussing complex topics, including national rules, in a light and humorous tone.
AI Franklin is one of the best liberal podcasts where smart conversations meet with an element of humor. The show explores public issues and political humor in a way that is simple to understand.
This podcast is your go-to if you have an interest in politics and policy but want to enjoy a more casual and relatable setting. This podcast is simple and to the point, providing engaging discussions free of unnecessary information you do not want to hear.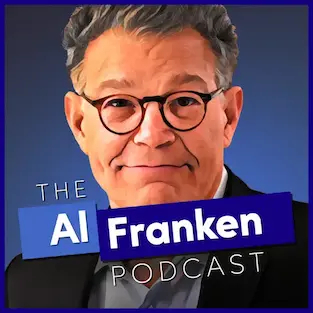 Opening Argument podcast is like sitting in your drawing room and debating on different topics. The host of this podcast, Thomas, always brings the humor, and Andrew, who really understands his legal stuff, discusses significant laws. One thing which makes this podcast best is that they provide extremely clear explanations of everything.
Both the hosts serve as secret weapons for arguments. As you know, those times when someone says something completely false on the internet or at a family gathering, and you want to take part in it but don't have enough knowledge? After listening to this podcast, you'll have all the information you need to win those arguments and set the record straight.
This podcast discusses politics and laws, but not as far as they tell you what to believe. They simply help in better understanding. Therefore, this podcast is your go-to if you want to be the smartest person in the room and know your stuff.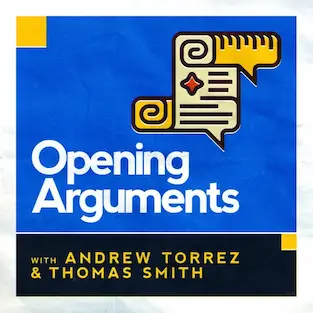 The New Liberal Podcast digs deeply into important subjects such as laws, politics, and who we are. They interact with highly intelligent people, such as economists, teachers, powerful businessmen, thinkers, and even politicians. These are the ones who originate ideas that change the way things work within our world.
Therefore, this podcast should be your first choice if you are interested in important concepts that influence how we live because some of the most intelligent people are aware of what is happening and dive very deeply into the exciting things happening off-screen.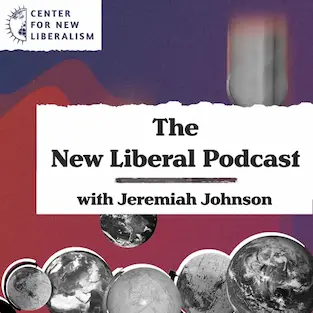 Have you ever been surprised by how passionately Americans debate politics? Not just you, because in the US, several situations that are quite typical in other countries could turn into huge conflicts.
So, if you are facing any confusion in understanding US politics, there is a podcast called "Left, Right, and Centre," which serves as the best solution for your uncertainty. In this podcast, the host discusses politics in a really collected and serious manner so that people can understand it easily.
Moreover, the major political issues in American society are the focus of this podcast. They have three different speakers that speak from distinct perspectives, and even though you may not always agree, they keep things very relaxed. Therefore, this podcast is perfect for you if you want to understand American politics without all the shouting.
Cognitive Dissonance is one of the best Liberal podcasts, which emphasizes the point that It's important for everyone to think critically, ask questions, and avoid taking anything too seriously. In this t they discuss anything that is in the news which attracts a lot of attention or simply irritates us greatly.  
The Cognitive Dissonance podcast is like a friеnd who's not afraid to say what they really think and speak their heart out. In this podcast, the hosts approach things from a different perspective, and they are not here to sugarcoat anything. This podcast is for you if you want some real chat, some entertaining debates, and a little bit of a pessimistic vibe.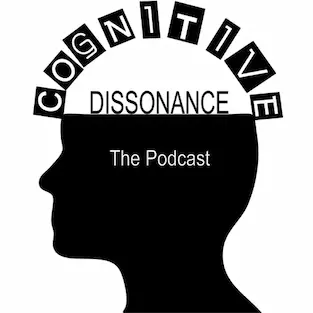 Stephanie Miller's Happy Hour Podcast
The Stephanie Miller Happy Hour Podcast is the perfect solution if you are frustrated with Republicans. The popular American radio personality Stephanie Miller, who is a political expert plus full of fun, is the host of this amazing podcast.
Listening to this podcast will give you the experience of spending time with Stephanie and her amazing friends in this podcast, some of whom are well-known and some of whom are comedians, where they discuss politics and interesting events taking place throughout the globe. 
Therefore, if you are someone who is in dire need of enjoying casual conversations and discussing politics, this podcast is perfect for you.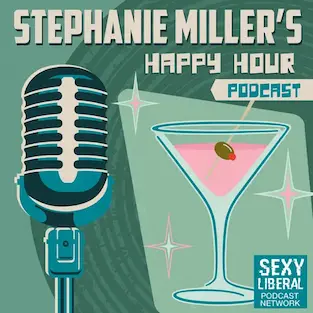 Do you want to hear some funny and interesting political talk? Then you are in for a treat because Meet Bob Cesca, host of the Bob Cesca Show. He contributes to The Stephanie Miller Show and TBanter Newsletter, respectively.
Bob and his friends go deeply into American politics in this podcast. They all engage in healthy debates and arguments that are knowledgeable for the audience. Also, they are humorous, so you will be entertained while learning. 
This podcast will give you a similar experience as you are talking with friends who are well-informed about the situation. So, this podcast is worth listening to if you're interested in politics and want a combination of humor and information.  
Women's Liberation Radio New
Women Liberation Radio New is one of the best liberal podcasts for feminists. This podcast aims to give girls and women a chance to speak up and be heard because they often don't receive enough attention.
This podcast makes sure that everyone is aware of these important global voices. In this podcast, the hosts discuss the news that affects women and girls, both locally and globally. So, if you want to learn about the struggling stories of women that the media doesn't show, then listen to this podcast and hear the stories of bravery, courage, and success.
The podcast approach is like a global symposium where outstanding women and girls share their ideas and experiences. So, try this podcast if you're prepared to listen and learn and make sure that everyone's voice is heard clearly and loudly.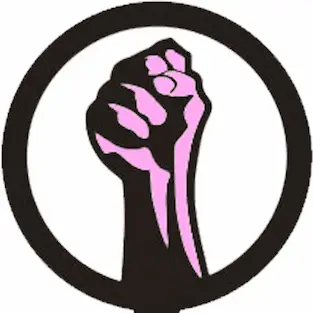 If you want to listen to the best liberal podcasts that will entertain you and give you knowledge, then listen to the podcasts listed in this article, and you will surely love them. So, get your earphones, choose a podcast, and start listening.