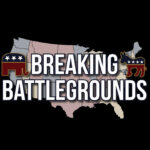 Welcome to this week's episode of Breaking Battlegrounds! In this episode, we have an incredible lineup of guests and captivating discussions. First up, Anna Giaritelli, a Homeland Security Reporter for the Washington Examiner, dives into pressing topics like illegal immigration, the southern border, 'special interest aliens,' and the recent 'Day of Terror' announced by Hamas leaders. Jon Riches, Vice President for Litigation at the Goldwater Institute, provides insights into the growing concerns of Diversity, Equity, and Inclusion (DEI) on Arizona State University's campus and the actions being taken to address it. Lastly, we welcome the Honorable Don Tapia, former United States Ambassador to Jamaica, who shares his valuable insights into the role of an ambassador, the appointment process, and the modern challenges of managing the Israel/Hamas conflict. Be sure to stay tuned for Kiley's Corner, where Kiley explores intriguing global topics, including the remarkable story of the world's largest pumpkin, affectionately named 'Michael Jordan.'
ABOUT OUR GUESTS
Friend of the show, Anna Giaritelli, is a Homeland Security Reporter for the Washington Examiner focused on immigration, and border issues. Anna has traveled to the border on more than 40 occasions since 2018 and has covered human smuggling, the evolution of the war on drugs, domestic terrorism, and migration trends. She is currently based in Austin, Texas. Follow Anna on X: @Anna_Giaritelli.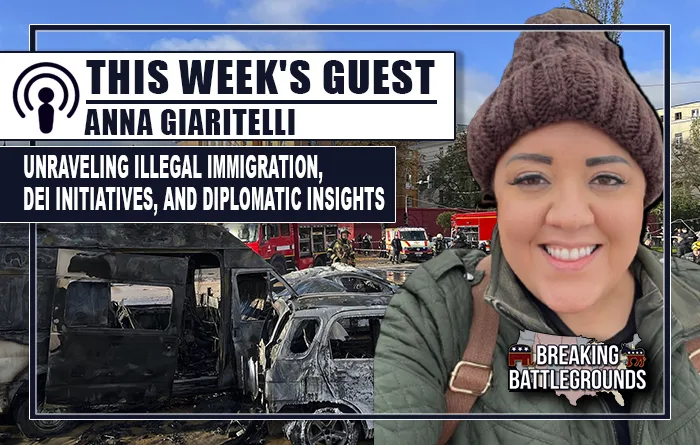 Jon Riches is the Vice President for Litigation for the Goldwater Institute's Scharf-Norton Center for Constitutional Litigation and General Counsel for the Institute. He litigates in federal and state trial and appellate courts in the areas of economic liberty, regulatory reform, free speech, taxpayer protections, public labor issues, government transparency, and school choice, among others.
Jon has developed and authored several pieces of legislation, including the landmark Right to Earn a Living Act, which provides some of the greatest protections in the country to job-seekers and entrepreneurs facing arbitrary licensing regulations. He also developed legislation eliminating deference to administrative agencies in Arizona—a first-of-its-kind regulatory reform that can serve as a model for the rest of the country.
His work at the Institute has been covered by national media, including the Wall Street Journal, New York Times, CBS This Morning, Bloomberg News, and Politico. Jon is also a member of the Federalist Society's Regulatory Transparency Project: State and Local Working Group.
Prior to joining the Goldwater Institute, Jon served on active duty in the U.S. Navy Judge Advocate General's (JAG) Corps. While on active duty, Jon represented hundreds of clients, litigated dozens of court-martial cases, and advised commanders on a vast array of legal issues.
He previously clerked for Sen. Jon Kyl on the U.S. Senate Judiciary Committee, worked for the Rules Committee in the Arizona State Senate, and clerked in the Office of Counsel to the President at the White House. Jon received his B.A. from Boston College, where he graduated magna cum laude and Phi Beta Kappa. He earned his J.D. from the University of Arizona, James E. Rogers College of Law.
Jon served as a presidentially appointed Panel Member on the Federal Service Impasses Panel. He is an officer in the U.S. Navy Reserve and an Adjunct Professor at Arizona State University School of Law. Jon is a native of Phoenix.
Honorable Donald Ray Tapia, a prominent businessman, committed civic leader and compassionate philanthropist, was the Chairman and CEO of Essco Group Management the largest Hispanic owned business in Arizona for more than three decades before retiring in 2010 to devote his time to philanthropy. Essco Group Management provided front line management and back room production for twelve electrical wholesale branches located in Arizona and Southern California. Mr. Tapia's philanthropic efforts have included serving on the Board of Directors of the Sun Angel Foundation & Endowment at Arizona State University, as Chairman of Board & Trustee at Saint Leo University in Florida, and as Member of the President's Circle at Xavier College in Phoenix, Arizona. He has served on the Boards of social service organizations such as the Boys & Girls Club of Metropolitan Phoenix, Teen LifeLine Phoenix, Advisory Council of the Arizona Animal Welfare League and Advisory board for Foundation for Blind Children in Phoenix Arizona.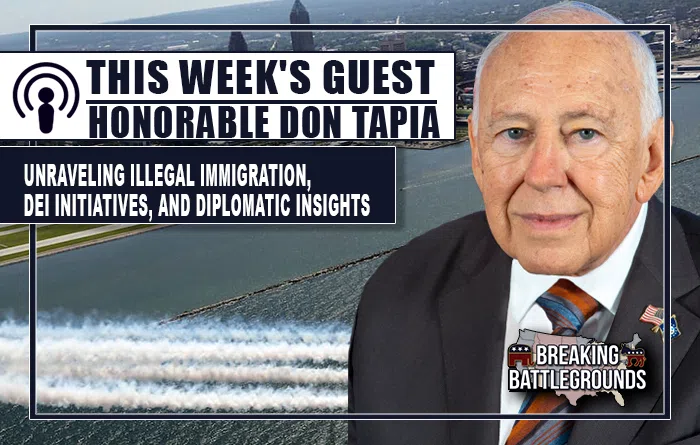 Mr. Tapia is a veteran, having served in the U.S. Air Force, Honorably Discharged (1955-1959). Mr. Tapia's excellent management and entrepreneurial skills, demonstrated commitment to a culture of success and wide-ranging leadership in business, community and education make him well-qualified to serve as Ambassador to Jamaica. Additional enterprises Mr. Tapia has engaged in; include CEO, Sonapar USA, Chandler, Arizona (2008-2010) as well as employment with Cal Neva Corp., Los Angeles, California (1973-1977) and International Telephone & Telegraph Corp., Chicago, Illinois (1967-1973). He also worked as an air traffic controller for the Federal Aviation Administration in Cleveland and Cincinnati.
Mr. Tapia earned a B.A. and M.B.A. from Saint Leo University, Saint Leo, Florida, which also awarded him an Honorary Doctor of Humane Letters.